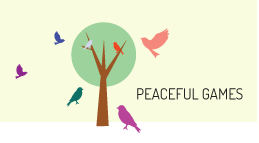 Peaceful Games has created Humanitarian Helicopter, a game about helping others with your helicopter. We also created 48 adventure games plus 2 platformer games. All these games you can buy on this site.
See website for more info. So it is good to play our games.
We have beautiful games with beautiful texts. So don't waste time - download them now.
They are neat. They are nice. They are fun. They are awesome. They are good to play.